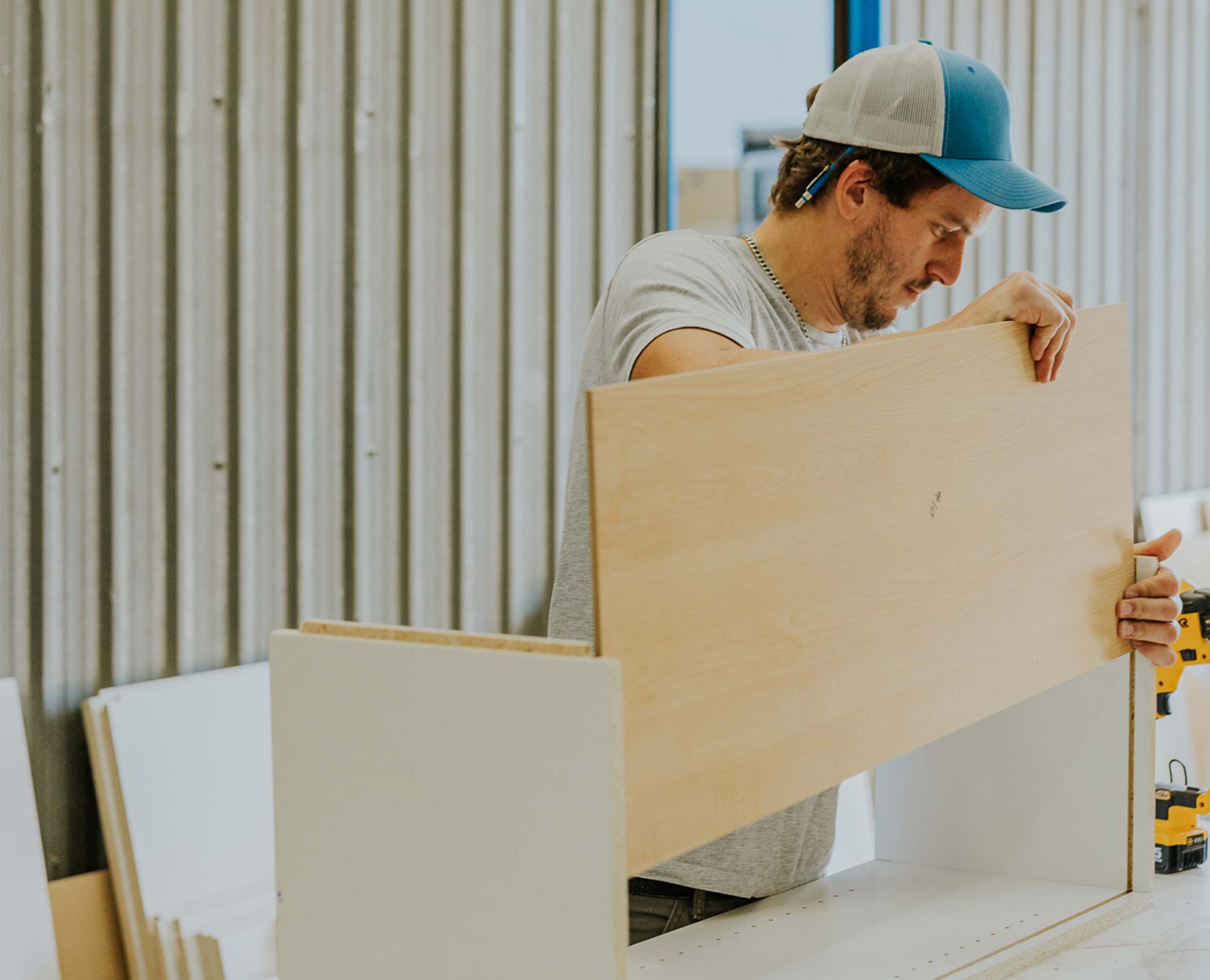 Cabinetry that is beautiful & functional
Handcrafted With Passion For Quality
Red Seal Journeyman Cabinetmaker
Kelly Leismeister is the owner of Komplete Custom Woodworks and a Red Seal Journeyman Cabinetmaker
His passion for woodworking and eye for fine detail is what drew him to cabinetmaking. Kelly takes great pride in his work and believes in providing quality craftsmanship with every project.
Kelly also has a background in Engineering Design and Drafting Technology. He previously worked as a Structural Technologist for an Engineering firm in Calgary before moving to Medicine Hat to complete his Journeyman.
Kelly's experience in design and drafting plays an integral role in his ability to offer top quality service to his customers.
Outside of the shop Kelly can be found watching hockey, spending time with his two girls or helping out on the family farm.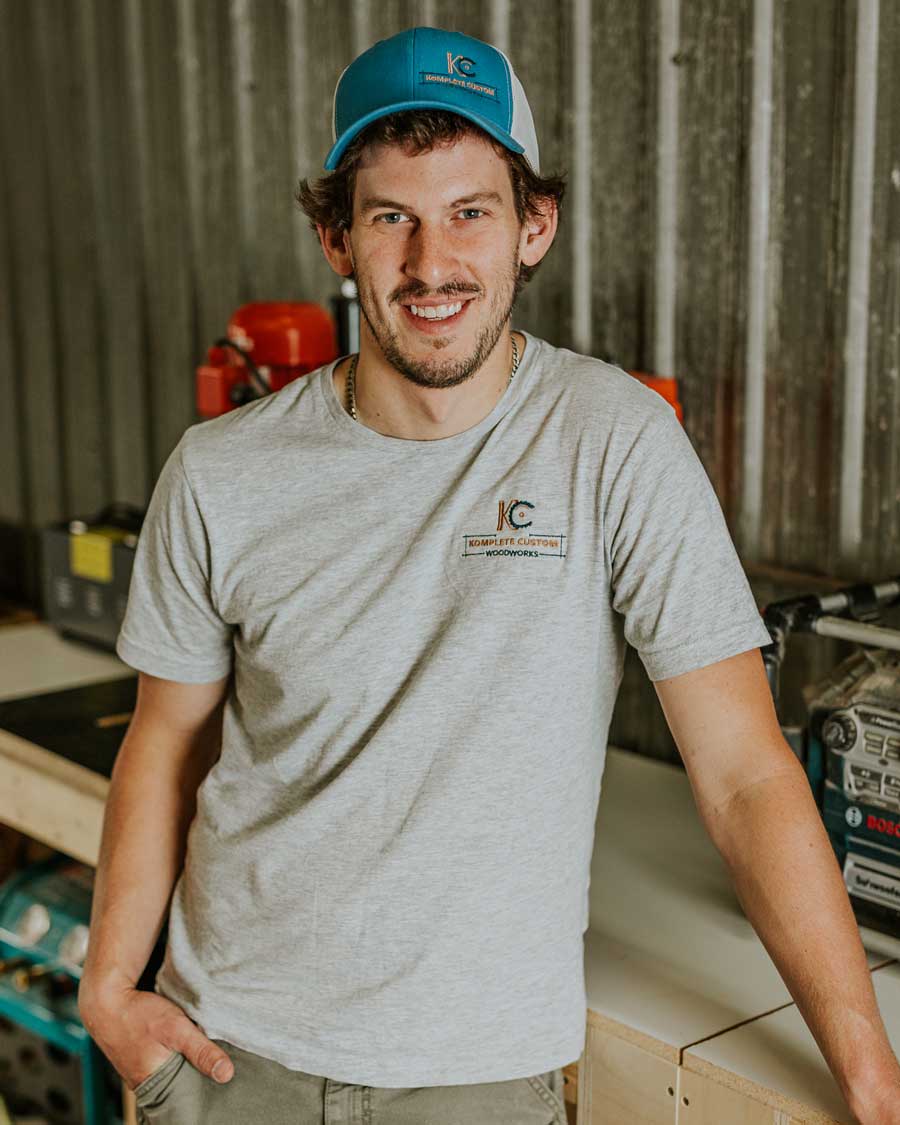 Working with Komplete custom Woodworks
01.
Consultation
& Estimate
We like to meet in your home to discuss your project. We gather details and your vision for the project. After our consult we provide a free estimate.
We start with the fine details. We create custom blueprints for you to review and modify to your style. During this stage you will explore our large variety of door/countertop samples and kitchen storage features.
This is when the magic happens. Kelly will get to work and start building your cabinetry. All built locally in our shop.
Using meticulous detail, your cabinety will be installed in your home. We work in a timely manner to minimally disrupt your life.
After installation we conduct a follow-up visit to ensure customer satisfaction.
Professionally Drafted Blueprints
Kelly is experienced in Engineering Design and Drafting Technology. You will receive technical drawings of your project so you can visualize how it will look in your space.